Q&A » PubWriter FAQ »
Calendar options
Added by Brian Schwartz over 2 years ago
Because you can embed HTML into a PubWriter page, you can use many different online calendars for your PubWriter site.
Here's an example using 30Boxes.com:
http://pubwriter.com/30boxes.md
The option to find your embed code is under the 'Calendar Widget' option in the Sharing settings:
Replies (2)
Here's another option that Mike found:
You can view a live example at:
I actually like the simplicity of just using a google 'public' calendar.
So many people use Google calendar now, that giving them the option to add your event to their calendar with one click is super helpful.
Sample at:
http://jenniferlovas.com/calendar.md
You just have to create a public calendar and then grab the embed code.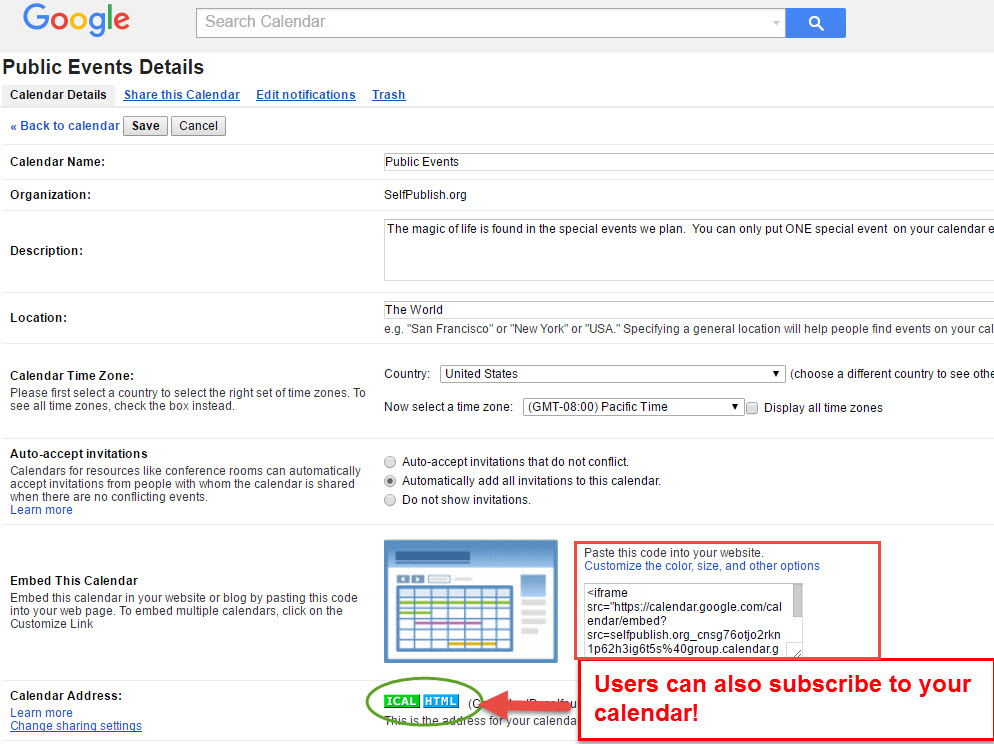 The only drawback is that it's not responsive :(
~Brian
(1-2/2)
Go to top