Q&A » Frequently Asked Questions » Apple iBooks »
How to setup your iTunes Connect account to sell on iTunes/iBooks
Added by Brian Schwartz almost 6 years ago
iTunes Connect / iBooks setup¶
Do you need help getting your book listed in the Apple iBooks? We can help. For the first three steps explained below, you don't need a mac. But in order to publish your title(s) to your account, you do need a mac (which you've likely hired us to do).
Here are a few important things you need to know about getting published in the Apple iBookstore:
Do you have a valid Apple ID?¶
You must have an existing valid Apple ID (by valid, I mean that Apple has your credit card on file). If you've ever purchased anything from iTunes, you've likely got a valid ID. If not, you will need to create a new Apple ID.
Create a new seller account at iTunes Connect:¶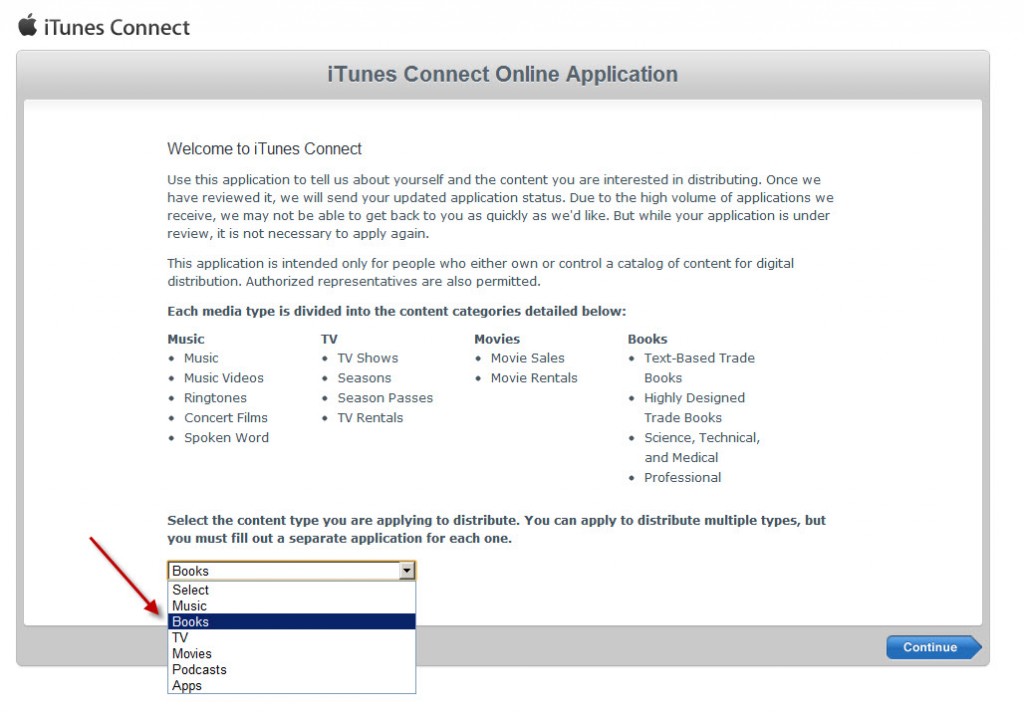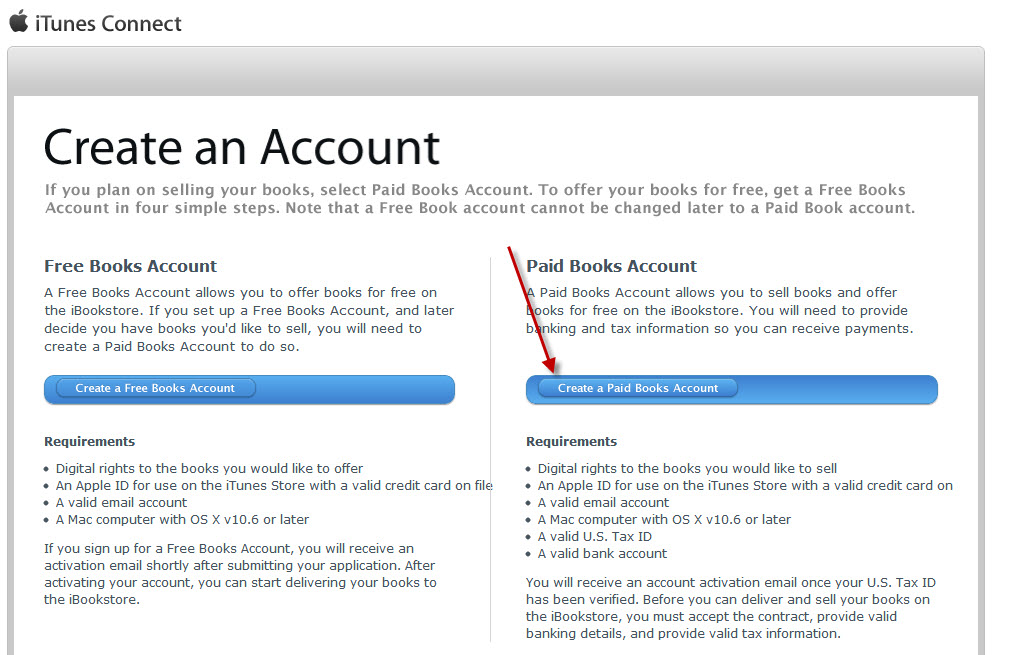 Once your account is approved, you need to completely setup your account before we can upload your file(s). This step trips up a lot of people because apple requires authentication via email, and then you have to 'request contracts.' Even after you've been approved for an account, you MUST click on the link that they send you in the email entitled 'Welcome to the iTunes Store':

If you need help setting up your tax & banking info, here is Apple's tutorial and a video tutorial on the topic. Note: You may have to be logged in to your iTunes Connect account to view it.
Next, you will need to request & approve a contract for each country you want to sell your ebook in and provide apple with your contact info, bank account, and tax ID. A very brief tutorial on how to do this is below:
Note: Apple also provides a video walk-through on how to setup your contracts, tax id, and banking info here. We can't proceed until this step is complete.
To complete the setup for you
We need your ePub file (unless we created it for you already) and cover file (jpg or pdf).
We need you to select up to 5 categories.
We need your title/subtitle info, description, author & any other contributors to be listed, page count (if in print or make an estimation if it's only an eBook).
Any other questions? Feel free to Contact us!
After we've setup your title, usually within 1-2 days you can expect to find it available in the Apple iTunes store for sale.